Inspiroidu HIMACS kylpyhuonetrendeistä!
HIMACS ja Marike Andeweg esittelivät neljä uutta kylpyhuonetrendiä. Hollantilainen suunnittelija Marike on jo pitkään käyttänyt Solid Surface -materiaalin hienoja ominaisuuksia suunnittelemassaan pesuallas- ja kylpyhuonetarvikebrändissä.
Kestävyys, esteettisyys, silkinsileä pinta ja hygieenisyys tekevätkin HIMACSista ihanteellisen materiaalin mihin tahansa kylpyhuoneympäristöön.
Bathroom trend Barefoot Luxury
The theme of Barefoot Luxury is a praise for "slow living", where the conscious choice to live a good and simple life makes it quality. Less is more - also in bathroom interior design.
"Make every day feel like a holiday!"
A harmonious combination of natural tones for the bathroom, with the theme of less is more.
Theme HIMACS colors:
G074 Mocha Granite

G101 Crystal Beige

M605 Sanremo

S029 Ivory White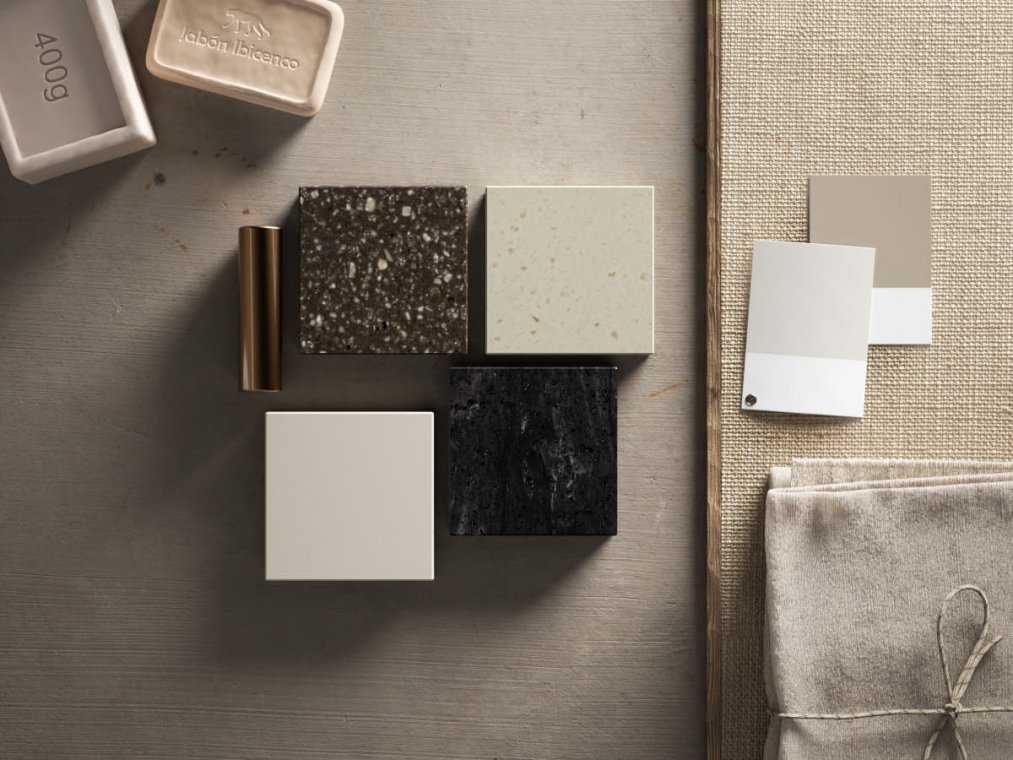 Bathroom iterior design trend Blurring Borders
The theme of the Blurring Borders trend is "Say hello to nature in your home!" Life without borders, indoors or outdoors and in harmony with nature. Combine new and old with high-quality materials.
Blurring Borders - a wonderful combination of warm gray tones and rich green green, which gives a unique look to the interior.
Theme HIMACS colors:
S029 Alpine White

VG21 Maui

VA01 Santa Ana

Q002 Terrazzo Grigio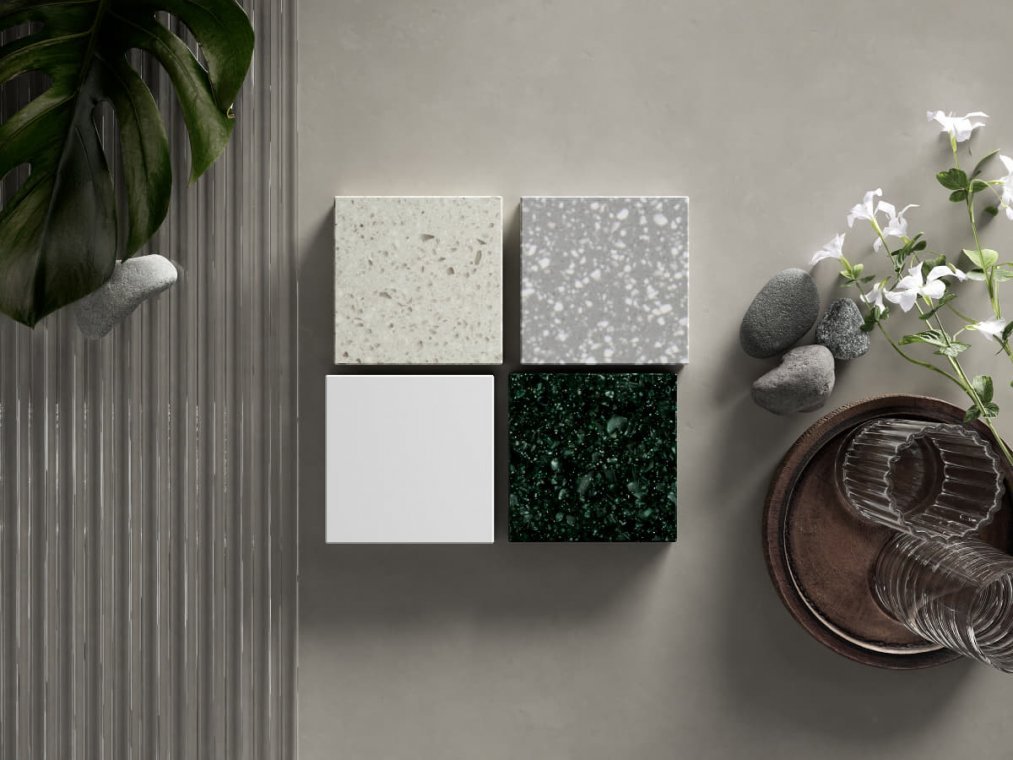 Bathroom trend Emotional Shades
The Emotional Shades theme brings out that the mind needs brightness and light and the basics: simplicity, functionality and traditions.
"Opt for relaxation and concentrate on the essentials!"
Emotional Shades - a restrained mix of soft and light shades that create a good feeling.
Theme HIMACS colors:
G554 Urban Concrete
G557 Cloud Concrete
G108 Lunar Sand
M606 Aurora Bianco
S302 Opal
S006 Arctic White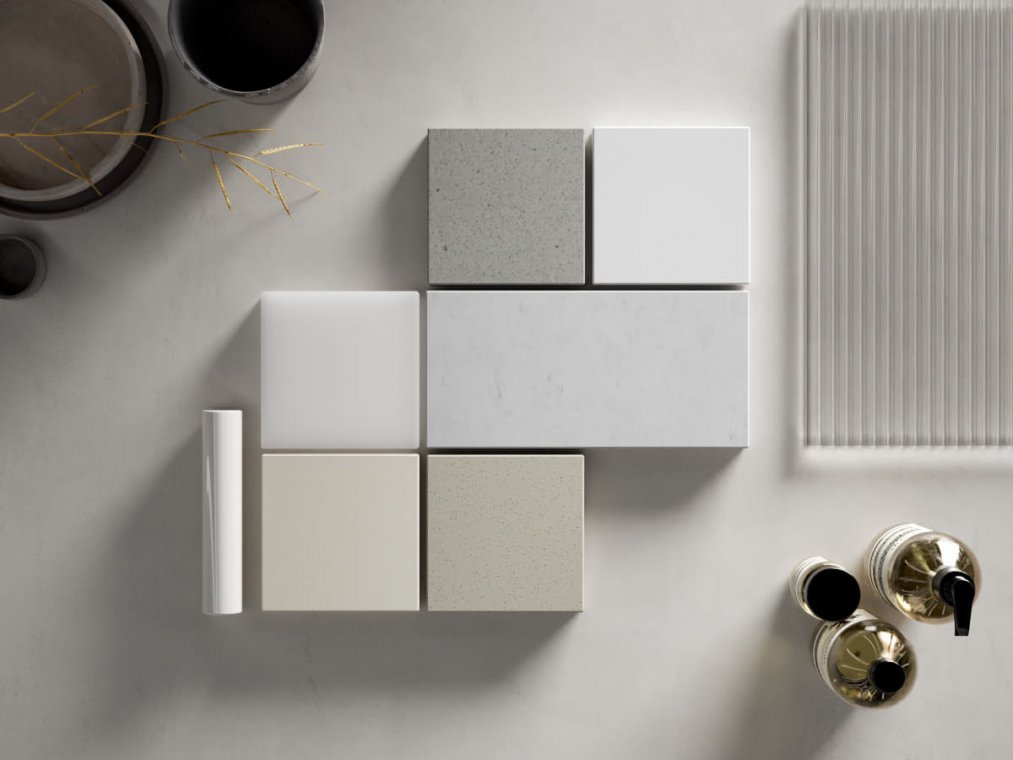 Bathroom design trend Japandi
In the Japandi theme, Japan meets Scandinavia. The idea behind the theme is simple shapes, a clear philosophy, peace and warmth. Clear and calming interior design for the bathroom.
"Create a space that positively stimulates your emotions!
Japandi - a soothing combination of warm natural tones that are refreshed by the bright white color.
Theme HIMACS colors:
S034 Diamond White
M201 Terni
M551 Chic Concrete
M553 Ebony Concrete