References
We want to support the success of our customers with reliable and flexible service and quality products. Customer service and customer satisfaction are important to us at Nordstock.
Elega Oy
"The kitchen manufacturer Elega has been operating since 1991. We purchase 3-D foils from Nordstock, which we use in furniture manufacturing. They have been our partner for about 20 years. The cooperation is based on the reliability, flexibility and economical solutions offered by Nordstock. Nordstock has an ability to listen to the customer's wishes, they are actively solution-oriented, and they have been one of our main suppliers throughout our history."
Jyrki Niinikoski, Chairman of the Board, Elega Oy
Kaluste-Kolmio Oy
"We make tailormade furniture especially for hotels, cafes and restaurants. Nordstock supplies HIMACS solid surface for countertops and bathroom vanities. The main advantage of Nordstock is their extensive stock, and we also welcome their price policy and supply reliability."
Jarno Möttönen, Kaluste-Kolmio Oy
Puusepänliike R O Loimulahti Oy
"Our cooperation with Nordstock started when we were looking for competing products. The HIMACS solid surface is similar to our previously used material. Nordstock's products are of high quality and their service is flexible. In addition, Nordstock usually has solid surface in dozens of shades and designs in stock and ready-to-go."
Ilkka Loimulahti, Puusepänliike R O Loimulahti Oy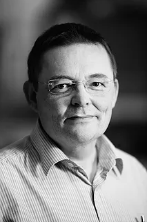 PL-Kaluste Oy
"PL-Furniture is a family business started in 1978. We make tailormade joinery to order. We do not produce any standard furniture but all our products are made-to-order. For our customers the price is not a threshold issue, but instead quality and up-to-date deliveries are crucial. We purchase many products from Nordstock – service desk-tops, countertops, vinyl planks and so on. With Nordstock it is nice to do business. We can promise a customer a good product which is easy to sell. I am very pleased with their activities."
Jarmo Lajola, Entrepreneur, PL-Kaluste Oy