Solutions for interior design
We are a material supplier focusing on surface materials and interior design finishes. We operate as part of an operations-chain from manufacturers to furniture manufacturers and contractors to customers and end users. Our strengths are our expertise in material properties and uses, machining and downstream processing, as well as partner collaboration and logistics.
Our common challenges - changing lifestyles, environmental issues, climate change and the health of the interior materials - guide us toward responsible product policies and production processes. Our product portfolio is based on the functionality, environmental impacts, safety, and the economic lifecycle of the materials.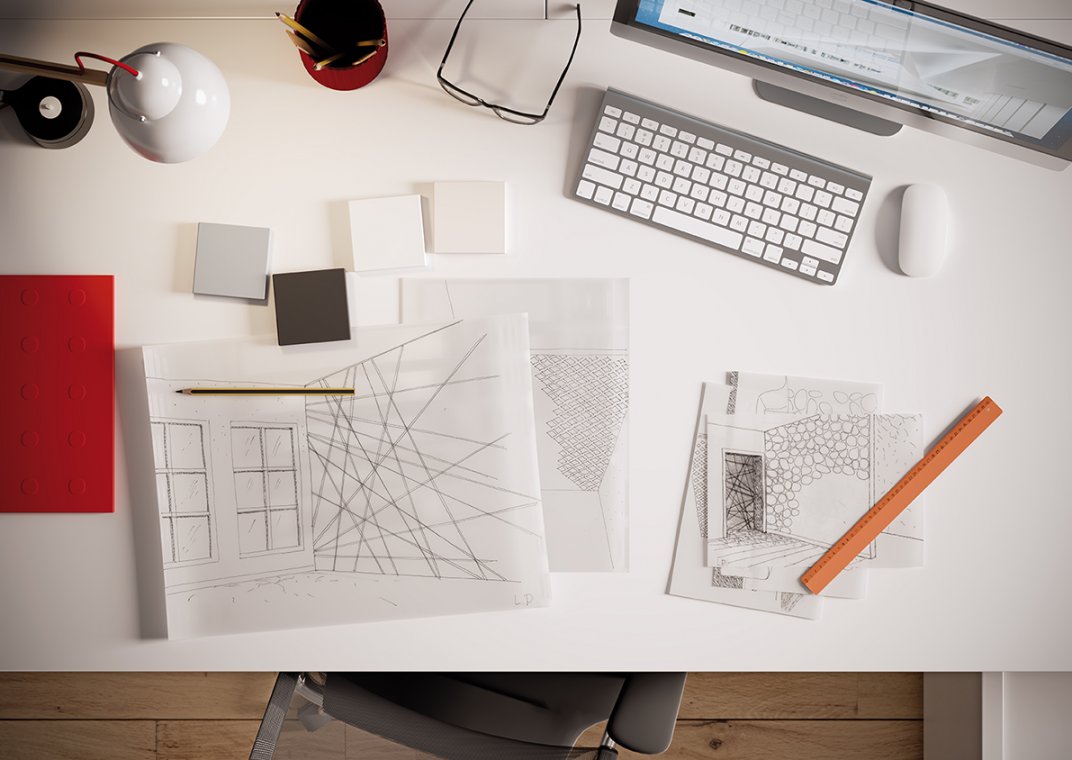 LX Hausys as a partner
Our main partner, LX Hausys, manufactures a wide range of interior materials. As a global actor, their choices in raw materials, product development, production processes and logistics as well as the recyclability of the final product are guided by environmental responsibility. For example, the main component of HIMACS composite stone – one of our marketed products – is aluminum hydroxide which is a by-product of the aluminum industry. In an energy-efficient production process, this by-product is made to a beautiful, environmentally friendly, durable, and easy-to-care surface material. This process allows a valuable by-product material, that would otherwise be discarded without being used, to be utilized in a meaningful way.
We are part of the LX Hausys European-wide partner network. The network allows us to monitor the changing trends in the interior materials industries. In developing their product line, LX Hausys use renowned creative designers to stay on top of the trends. In addition, we have access to extensive product information and technical support provided by LX Hausys.

Certified products
Our products are, as a rule, emission- and formaldehyde-free. Our products have international certifications for product safety, indoor emissions, fire classification, and environmental and production process auditing. Many of our products also have fire safety IMO certification, which is particularly applicable to marine industries.
Designers play a key role in material choices. That is why we strive in every way to bring the products we offer to designers' awareness. Similarly, we support designers' work by providing sample components, portfolios, folders and color samples. For the HIMACS components we sell, we provide dimensional drawings and BIM objects.
We work closely with furniture manufacturers, special interior carpenters, interior fitters and coating installers. In designing space solutions, our high quality and certified products can create a comfortable, safe and easy-to-care space for your needs. The materials we provide are suitable for both new construction as well as for renovations and for use in both public and private spaces.
Space and interior design combine creativity and practicality. Our materials are suitable for individualized design, whether for a piece of furniture or for complete design of a space. Our robust, antibacterial and zero-emission products provide a lasting solution for your materials needs.
Fast delivery time
Our logistics centers are located both in Nurmijärvi, Finland, and Kaunas, Lithuania. An extensive warehouse inventory of immediately available products accelerates the completion of projects. Furthermore, our suppliers have a wide range of additional materials, colors and designs that can be ordered from the factory to fit the customer's needs. In addition, customized pattern designs are available for larger projects.
Look at Colour book
See Application areas
Explore Products
See Brochures and certifications
HIMACS BIM-objects (Sketchup, Archicad, Revit)